TikTok is the most trusted source for many Gen-Z users, who choose this platform over everything, even a doctor's appointment, because of its accessibility, affordability and approachability, reported Forbes. But, why does a huge majority of young people rely on TikTok so much?
The answer is as simple as voluminous: micro-influencers 
This social media tool; TikTok is not only a platform that connects people with their favourite artists and idols, but it also allows small and medium sized content creators to grow and reach new audiences, and this audience love to see their "friends" rise. 
And that's the key of the success possibility in TikTok for micro-influencers. It is a place for them to build a strong community in a relatively short time, and of course it implies effort and constancy, but it's indeed faster than any other platform in the market right now. This happens because the social network is managed by an algorithm that shows users selected clips based on their content preferences.
This means that content creators can talk about their expertise, show their growing business, interests, likes and dislikes, daily life, struggles, goals and projects… And they will find an audience for all that. An audience that will see them as their friends, as long distance but loved friends, and will show their affection and care by interacting and sharing their content, helping them to reach similar people. In this sense, micro-influencers don't need to be "perfect" or have a huge career like famous idols, they just need to be real, creative and charming. 
Of course, it's a huge pool of competition, because there are many options for many people to become an influencer and grow in their stages (nano, mid, macro, mega and micro-influencers), and TikTok requires 10.000 followers y 100.000 views in the last 30 days to participate for the Creator Fund and get paid by them, even then it's still a possibility for more than one, and that's shown by the +90.000 of influencers that registered in the platform between 2018 and 2020.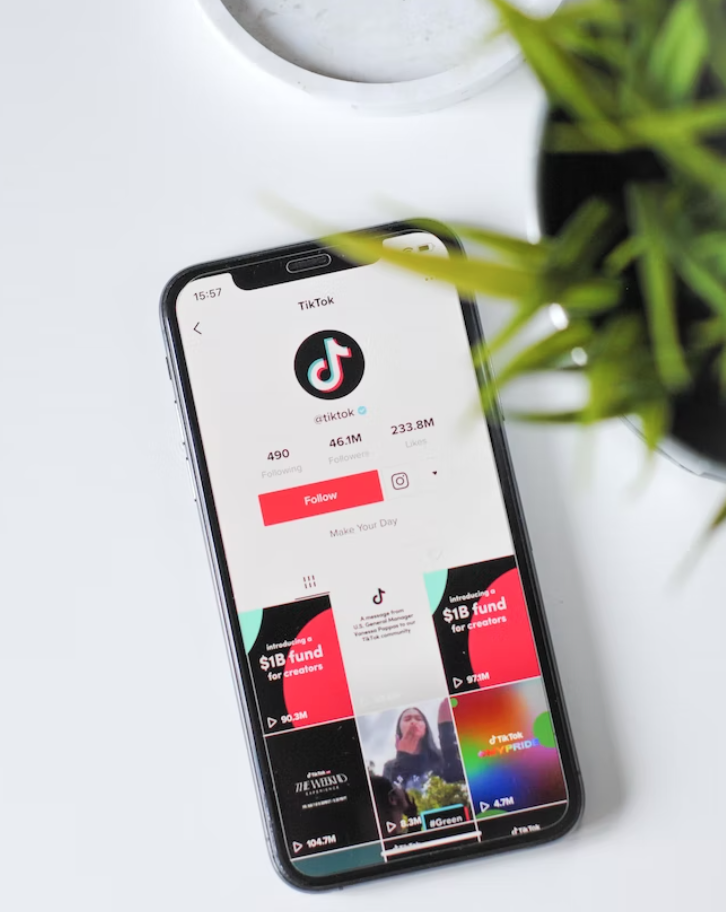 Tiktok influencers x brands
For brands, this is game-changing, because by working with influencers, they don't have to interrupt the audience's content flow with a post or video advertising that results in violent and disruptive action, and could lead to a backfire reaction. By choosing the right influencer, they can introduce themselves and their brand's product or service with ease and naturality, and they gain the confidence the influencer already has with the consumers. 
As reported by the Financial Times, TikTok requires up to 62% less investment than Snapchat to reach 1,000 impressions and almost half as much as Reels; it almost triples impressions per video compared to Instagram Reels or YouTube Shorts. The results of this huge-reach dynamic are obvious, and that's why brands increased their investment in this social network by 66% in 2022.
TikTok and the gate for new business
TikTok is so aware of the opportunity it represents for many brands, and especially many growing business or personal brands, that they launched in January 2023 TikTok Academy, a Europe-wide online education platform, meant to train all-sized brands and agencies in the corporate use and business possibilities of the app.
"The TikTok Academy is designed to educate advertisers through a gamified journey full of interactive and engaging experiences. This will help advertisers at all stages learn how to create engaging content on TikTok that captures the audience's attention while driving desired business results," said Trevor Johnson, marketing director, of global business solutions EUI at TikTok
It aims to turn digital advertisers into TikTok experts. The courses include topics such as creativity, advertising and community safety, and it also offers a specific course for small businesses, which will help them create content that connects with their audience and drives better business performance.
In the eye of advertising, everything is a tool and we, as marketers and experts, need to learn how to use the data of these platforms to create smart, creative and effective strategies, either working with influencers or through the brand's own channel, understanding the possibilities allows us to think forward.