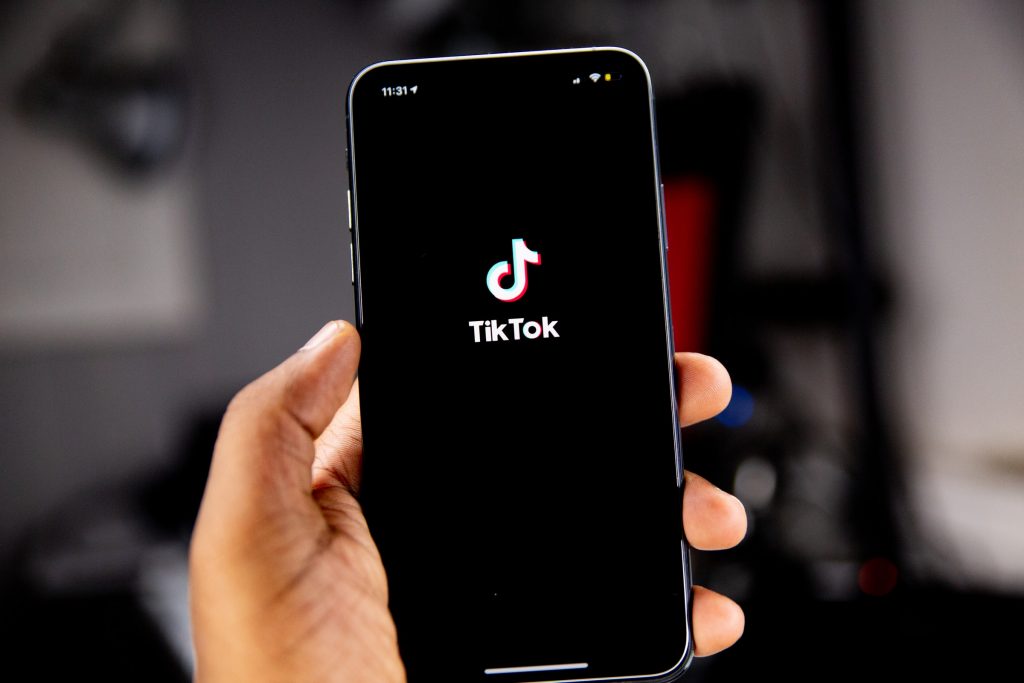 TikTok is undoubtedly one of the biggest stars in social media. The Chinese platform is currently the second most popular platform for influencer marketing campaigns.
TikTok currently has 689 million monthly active users globally. These users spend an average of 52 minutes a day on the app, with 90% of them logging in daily.
The platform has generated a global boom, being available in 155 countries and in a total of 75 languages.
What is the content that engages users?
Although at first glance it may seem a rather restricted format, being only short videos, many types of content can be created on Tik Tok. Here are some of the most popular:
Social Media Challenges:
Challenges are the most viral content on social media. They generate global trends, work internationally and help increase the number of followers if done well.
A good example of this type of challenges is "Flip the switch", which has even been done by SNL itself.
Videos based on trending hashtags: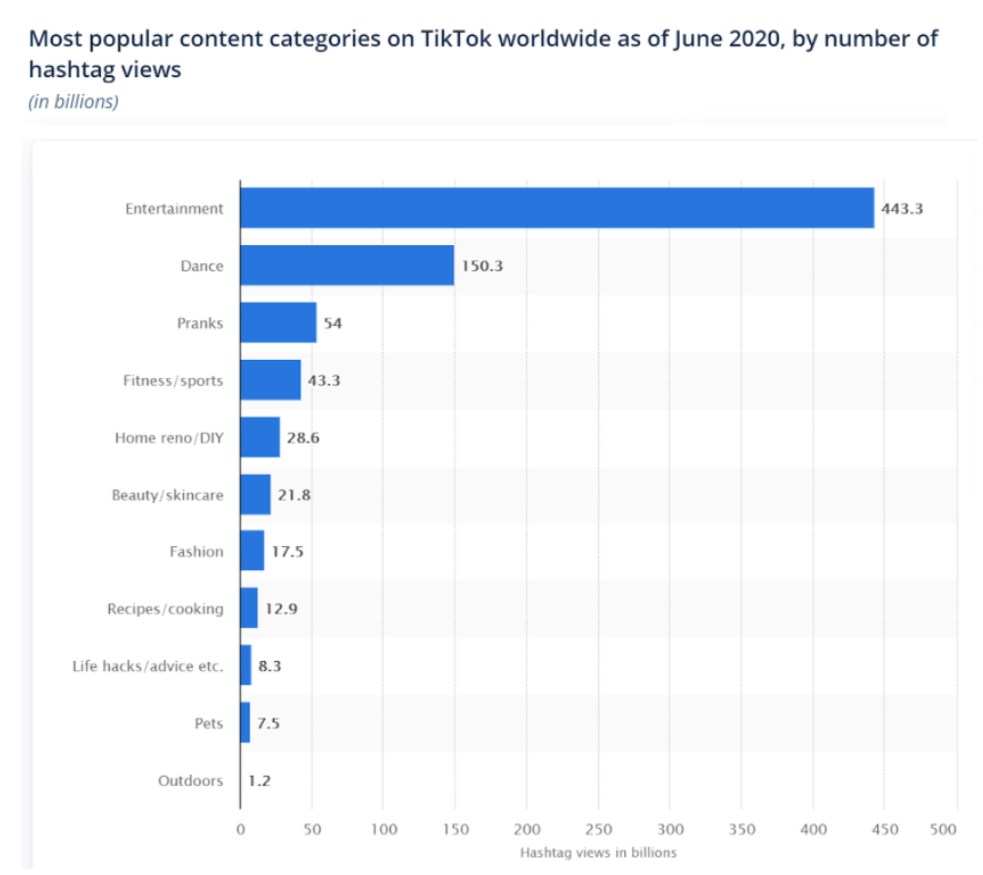 It is essential to know the most popular hashtags of the moment to generate attractive content for our target. In TikTok, this type of content often varies according to the challenges, trends and markets, however, they tend to follow a similar line.
In the graph that accompanies this text, from a Statista study, we can see the most popular content categories on TikTok at an international level, calculated according to the number of views per hashtags.
In addition, to find out which content is the most popular in different parts of the world, you can consult the trend reports generated by the platform itself, divided by market, to also find out the differences between them: Our TikTok Trend Report is here: Discover What's Next | TikTok For Business 
Dance videos are the most popular content:
If there is one thing TikTok is known for, it is its dance and choreography videos, content that remains among the most popular on the platform. 
Learning choreographies, having failed videos or being a real pro are some of the ways to generate dance videos. Even within the topic, there are a lot of ways of creating content.
Song videos:
These are videos, popularised by TikTok, in which people lip-sync to a song and even act out the lyrics. Sometimes they recreate a scene from the original video. Other times they put their own spin on it.
In addition, another of the most popular content on the platform is collaborations to create music in a unique way. One of the latest viral videos has been from Sea Shanty, which generated repercussions on other social networks.
Dialogue reenactments:
Another of the most popular content internationally is dialogue reenactment, very much in line with the lip-syncing, the interpretation of famous, funny scenes or simply the audio of other Tik Tok is a widely used resource to generate successful videos.
Cute animal videos:
Who doesn't like to watch cute videos of animals? Animals in general, and pets in particular, have always been a source of engagement generation, with accounts dedicated solely to this type of content.
ASMR videos to calm yourself:
ASMR videos, Autonomous Sensory Meridian Response, are content that generate a calming sensation in those who watch it, either because of their soothing sounds or because they are aesthetically pleasing.
In a world as changing and stressful as the one we live in nowadays, ASMR videos are becoming more and more popular, they are not only a popular content on Tik Tok, but we can also find them on Youtube, Instagram and even on Twitch live streams.
Comedy content is on the rise:
This is a little tricky! A lot of the content mentioned above can be aimed at generating a comedic effect, but comedy is also a separate format on the platform.
From surreal situations, classic jokes to musical comedy, the possibilities are endless.
One example is Luke Millington-Drake who became famous thanks to his on-point impersonations of Jude Law, Hugh Grant and, above all, Keira Knightley.
Science Experiments content is always an interesting option:
Home science experiments and the possibility of replicating them is another type of video that can be seen on TikTok. 
There are, as in other categories, profiles dedicated solely to this, creating trends and challenges about different experiments.
Want to know more about TikTok?
At SamyRoad we are experts in influencer marketing campaigns, offering end-to-end solutions for brands and looking for the best profiles that match their values.
If you are curious to know more do not hesitate to contact us.