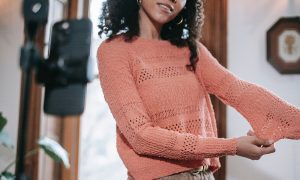 How does this new technology impact sales? Find out the five keys that brands should deploy for Black Friday and Xmas campaigns.
It is a reality that social media is a storefront that companies can use to benefit and enhance their advertising campaigns. Instagram is perfectly aware of it and this is why they have improved its tool "Live shopping" now allowing direct sales of products through the app. How can brands be influenced by this improvement?
These are the top five benefits of including Instagram Live Shopping in your marketing strategy:
Great boost for direct product sales
Thanks to the inclusion of this type of technology to Instagram, there can be a heavy increase in direct product sales for this Christmas. Users will no longer have to remember which product their favorite influencer mentioned in the last live. With this new feature, users can buy the product instantly, without leaving the livestream.
Exclusive products for exclusive users
Instagram aims to get closer to its users and offer fun and differential live shopping tools. Therefore, it has launched a series of live shopping that, together with brands, will incorporate exclusive products and recommendations from influencers that will help maximize interest. Instagram lives are special because they have an immediacy that the rest of contents don't have. Being able to buy exclusive products encourages the user to keep watching this type of content even more.
Proven technology
As a first approach, Instagram has created a series of additions that will take place during the months of November and December, which are the most important months in terms of sales. The content of its additions ranges from gift ideas to influencer collections. Due to the fact that this new addition is being tested, brands must be agile when implementing it to their strategies, since after December no one knows what may happen.
Assured visibility
It's hard to make an estimation around the extra sales that Instagram Live Shopping will generate, because this will depend a lot on the brand and its strategy. However, it seems that Instagram is going to really support this channel and will encourage users to use it. In fact, during this first launch, Instagram will support brands to help maximize their sales by offering the users a 20% discount on their first purchase in the app, they will also offer free shipping on certain products.
Ad hoc content
With all of this, brands are going to be able to create specific content for this new functionality and add it into their marketing strategy, amplifying the message through the different streams of communication with the users. In addition, it will help improve the engagement and sale of products.