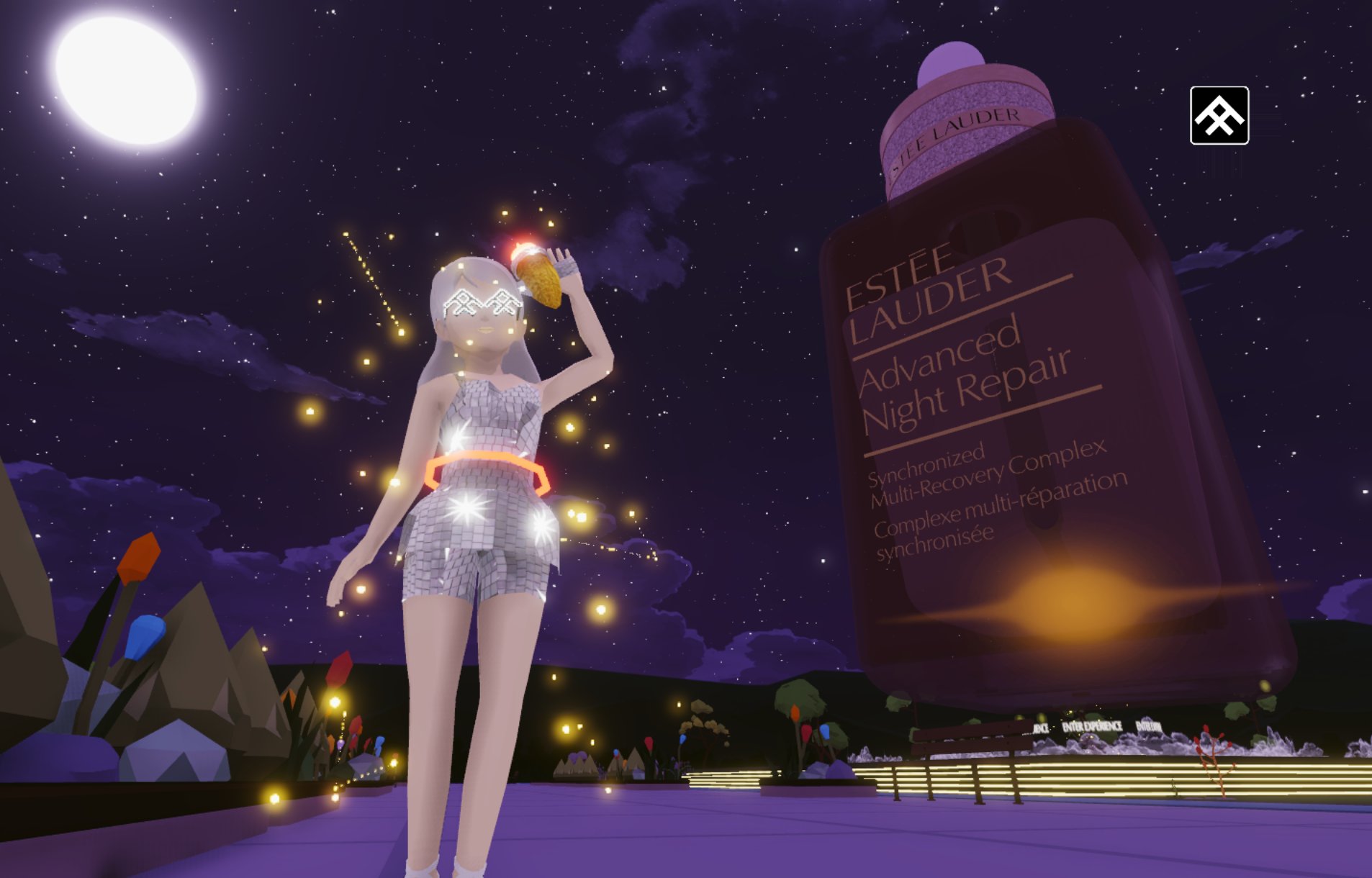 The first-ever Metaverse Fashion Week took place in Decentraland from March 24th to the 27th.
Over 60 different fashion brands showcased more than 500 looks throughout the event.
From virtual runways, meets with designers to opening stores and afterparty events, the MVFW was one of the biggest game-changers for the fashion industry we have ever experienced.
The MVFW opened their audience from a small niche to a vast audience; anybody on Decentraland could assist since it was free.
Visitors could buy NFTs of the fashion brands using cryptocurrency MANA's platform through their digital wallets. They could either buy the look digitally or later transform it into physical.
The highlights
The MVFW started with London-based retailer Selfridges opening its flagship store with an immersive experience from Paco Rabanne + Victor Vasarely's collection.
Estee Lauder launched NFT wearable, inspired by their famous serum Advanced Night Repair that users could claim and give their avatar a unique glowing by stepping in the virtual Advanced Night Repair "Little Brown Bottle".
Tommy Hilfiger showcased its spring collection and opened a virtual store during the MVFW.
The items for visitors to buy NFTs were the madras shirt for women and a unisex hoodie bearing the Hilfiger logo. Visitors could obtain physical versions of the items by redeeming the NFTs.
But, the biggest highlight at the Metaverse Fashion week was the presence of Sophia, the world's famous humanoid robot created by Hanson Robotic from Hong Kong. Inside Decentreland, visitors were encouraged to spot Sophia take a selfie with her and then share them on Twitter by #findingsophiatherobot.
The new fashion influencers of the Metaverse
One of the new world's most exciting fields is what kind of marketing and content creation can brands offer in the Metaverse—knowing that more data will be available for advertisers and that targeting will be new.
Brands will have to create their digital twins and follow or dictate new trends in the Metaverse.
Influencers have already started thinking about creating their avatars to work with brands in the Metaverse. Post for Rent has built a centre for digital influencers in Decentraland to become the "bridge" between the physical and virtual world.
Brands like Prada, Puma and Yoox have already created their influencer avatars like Shudu and Lil Miquela. Prada's new muse and influencer named Candy is an avatar dressed as Prada from head to toe, even adorned, and looks exactly like any other influencer.
The Metaverse gives influencers a whole new playing field, not only with their fans but also with other influencers. They can share brand experiences more efficiently, be connected and interact in the same space simultaneously.
However, this new virtual horizon for brands raises a big question for the world of influencer marketing.
Should influencers build their avatar replica for the Metaverse? Or should brands create a new separate and distinguished influencer world inside the Metaverse?