Said and done.
Instagram has announced/released a new feature that is oriented to keep getting closer to the Metaverse. We are talking about its new avatars.
The Metaverse is a big puzzle, still to be understood and defined, but these digital personas are the first part of the puzzle.
Instagram Avatars are customizable 3D personas, and they can reproduce your physical features or reflect how you want to be perceived online.
Adam Mosseri states that these avatars will be the virtual identity people will use to show up across the Metaverse – whether in an app built by Meta or any other company.
They are another forward step towards making the Metaverse a reality.
Who are these avatars?
In the Metaverse, users will be able to interact with each other in a virtual environment. However, not everyone has access to a VR/ AR headset. Therefore, Meta has found its way of bringing a glimpse of Metaverse to its users in 3D avatars.
These 3D avatars are functional, and users can customize them to be more aligned with their virtual identity.
Manish Chopra, Director and Head Partnerships at Meta, said, "Representations in the Metaverse should reflect the real world's diversity. Avatars are just the first step toward enabling everyone to express themselves in their unique ways."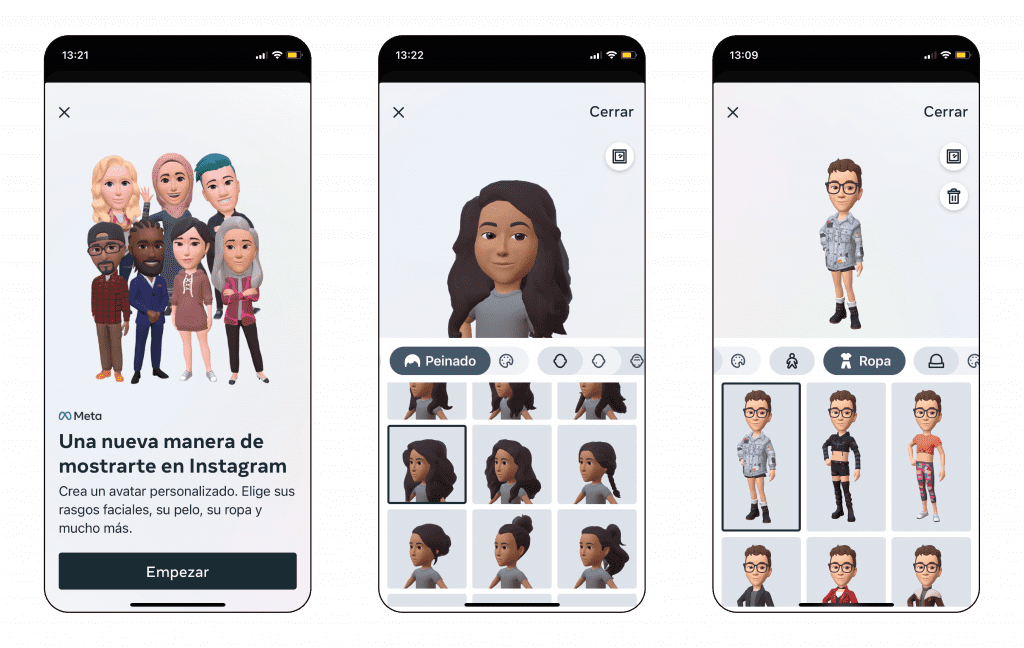 Why create your digital avatar?
We see people comfortably talking to the camera, posing and feeling themselves, while we, on the other hand, can't. Creating our avatar can help us confront this struggle and feel comfortable in front of the camera. Creating an avatar maximizes your creativity and freedom to be whomever you want. You can create a fictional character that does not depend on your physical barriers, just like when you are playing a video game, and you have to choose your skin. It encourages you to boost your creativity and develop new, breaking content beyond the physical world.
How can these avatars help your brand?
The possibilities that an Instagram avatar will have for brands and advertisers is something that we will be able to assess in time. This inclusion of avatars has a lot to do with Meta's attempt to enhance the Metaverse. Therefore, we can assume that Instagram avatar applications will follow this line. And trying to draw some conclusions, the avatar of a brand may become a communication channel for the brand with its customers. Suppose the avatar is sufficiently developed and capable of creating a loyal audience. In that case, it may replace some Instagrammers when promoting x-brand products or offering content.
However, it will be difficult for the avatar to supply the impartiality that flesh and blood Instagram is supposed to have when choosing what to tell us.
Everything that we choose to offer through the avatar of our brand will have to be measured because we run the risk that the public will finally assimilate our avatar as a mere customer service channel.